"Whenever I look for tires and/or tire products, you are on the top of my list! ..."

- Jesse from PA
Vredestein Comtrac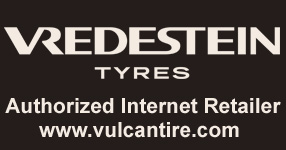 Vulcantire.com is authorized by Vredestein Tire Co. to sell Vredestein brand tires online. As such, all the Vredestein tires we sell were recently purchased directly from Vredestein and are backed by the manufacturer's warranty.
Note that Vredestein does not allow the sale of their products on Amazon, ebay and similar sites.
Avaliable Speed Ratings

R, T

Tread Design

Uni-Directional

General Warranty

Standard, Prorated
[more info]

Item Condition

New
×
| | |
| --- | --- |
| "Overall" Rating of the Vredestein Comtrac | |
There are currently no comments available for this item.
Vredestein Comtrac
Need a shipping quote or stock info? Just click ADD TO CART >
Info on Our Pricing
$0.00 Tax Collected Outside Utah

185/75R16C 104/102R
Stock #:

21010

Sidewall Style:

Black

Load Index:

104/102

Speed Rating:

R

UTQG:

195/65R16C 104/102R
Stock #:

21011

Sidewall Style:

Black

Load Index:

104/102

Speed Rating:

R

UTQG:

195/70R15C 104/102R
Stock #:

21012

Sidewall Style:

Black

Load Index:

104/102

Speed Rating:

R

UTQG:

195/75R16C 107/105R
Stock #:

21013

Sidewall Style:

Black

Load Index:

107/105

Speed Rating:

R

UTQG:

205/65R15C 102/100T
Stock #:

21014

Sidewall Style:

Black

Load Index:

102/100

Speed Rating:

T

UTQG:

205/65R16C 107/105T
Stock #:

21015

Sidewall Style:

Black

Load Index:

107/105

Speed Rating:

T

UTQG:

205/70R15C 106/104R
Stock #:

21016

Sidewall Style:

Black

Load Index:

106/104

Speed Rating:

R

UTQG:
Vredestein Comtrac
Need a shipping quote or stock info? Just click ADD TO CART >
Info on Our Pricing
$0.00 Tax Collected Outside Utah

205/75R16C 110/108R
Stock #:

21017

Sidewall Style:

Black

Load Index:

110/108

Speed Rating:

R

UTQG:

215/60R16C 108/106T
Stock #:

21018

Sidewall Style:

Black

Load Index:

108/106

Speed Rating:

T

UTQG:

215/65R16C 109/107T
Stock #:

21019

Sidewall Style:

Black

Load Index:

109/107

Speed Rating:

T

UTQG:

215/70R15C 109/107R
Stock #:

21020

Sidewall Style:

Black

Load Index:

109/107

Speed Rating:

R

UTQG:

215/75R16C 113/111R
Stock #:

21021

Sidewall Style:

Black

Load Index:

113/111

Speed Rating:

R

UTQG:

225/65R16C 112/110R
Stock #:

21022

Sidewall Style:

Black

Load Index:

112/110

Speed Rating:

R

UTQG:

225/70R15C 112/110R
Stock #:

21023

Sidewall Style:

Black

Load Index:

112/110

Speed Rating:

R

UTQG:
Vredestein Comtrac
Need a shipping quote or stock info? Just click ADD TO CART >
Info on Our Pricing
$0.00 Tax Collected Outside Utah

235/65R16C 115/113R
Stock #:

21024

Sidewall Style:

Black

Load Index:

115/113

Speed Rating:

R

UTQG: