"You guys rock!"

- Mitchel from WA
About Us
Q1. Why should I buy from Vulcan Tire?
A1. Vulcan Tire is an online tire, tire chain, TPMS and accessory business that has been in operation since 1997. We are celebrating over 20 years selling online. When choosing an online tire retailer it is important to find business with experience and a proven commitment to online sales. Here at Vulcan Tire, online sales is all we do and have done for over twenty years.

We have award winning customer service. Vulcan Tire Sales has been awarded the Bizrate Circle of Excellence Award. This award is given out to less than 150 companies annually.
Most of our technical staff members are automobile enthusiasts. In fact, many participate in competition driving events on the weekends. These well trained technical staff members offer, not only, textbook advice but real-world solutions to your tire and tire accessories questions, drawing from their own experiences with the products we sell.

Ordering from Vulcan Tire is easy with the use of our "Tire Cart" order processing system. This special ordering system was designed specifically for Vulcan Tire Sales. It was built from the ground up with you, the tire (tire chain) buyer in mind, in order to make your shopping experience fast, easy and completely secure.

All our products are kept in stock in our large warehouses, thus, we are able to ship your items immediately (usually within one business day of placing your order) so you get your products when you need them.

Remember, if you have any questions before, or after your purchase our knowledgeable sales staff is always there to help you. But don't take our word for it see our customer reviews at BizRate.com by clicking on the logo below. We have such confidence in our service that we use "BizRate" a third party customer review service, so we can't edit or delete the reviews. So you can feel confident in ordering with us.



You Tube
Wikipedia
Q2. Where are you located?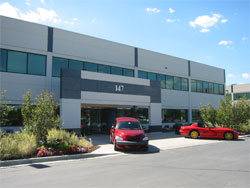 A2. Vulcan Tire Sales operates warehouses only, we do not have any retail stores at this time. Our sales office is located in Sandy, UT. We have warehouses throughout the United States.

Q3. What are your hours of operation?
A3. Vulcan Tire Sales is an Internet-based business. Therefore, business can be conducted online 24 hours a day, seven days a week. Our sales representatives are on the job, 10:00 AM to 7:00 PM EST Monday through Friday.