PressurePro TPMS Systems for Commercial Vehicles
Why Purchase a PressurePro TPMS from Vulcan Tire?
Latest Technology
Currently shipping PressurePro's latest "Dynamic" Sensors with all Pulse systems.
Freshest & Newest Sensors
We purchase direct from PressurePro, carefully timing purchases so sensors are warehoused less than 30 days, ensuring long battery life. Currently shipping sensors that feature PressurePro's new, "Defender" lifetime seals and high-temperature casing.
No Haggle Pricing
No need to call for our best price, we display our everyday low price on our website.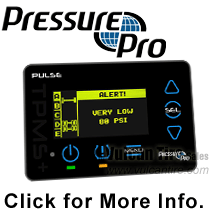 PressurePro 6 Wheel PULSE Commercial System
Stock #:

11176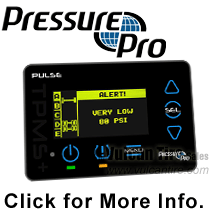 PressurePro 18 Wheel PULSE (10 + 8) Commercial System
Stock #:

11177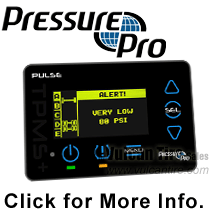 PressurePro 6 Wheel PULSE Commercial Antenna System
Stock #:

11178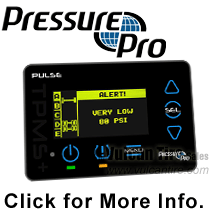 PressurePro 38 Wheel PULSE (10 + 28) Commercial System
Stock #:

11179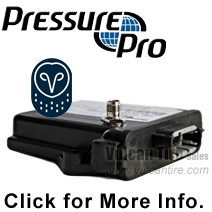 PressurePro 8 Wheel Link Trailer System for Samsara
Stock #:

11200

PressurePro 18 Wheel (10 + 8) Commercial System
Stock #:

11115

PressurePro 10 Wheel (6 + 4) Commercial System
Stock #:

11171

PressurePro 6 Wheel Commercial System
Stock #:

11172

PressurePro 10 Wheel Commercial System
Stock #:

11173

PressurePro 6 Wheel (Plus Trailer) Commercial System
Stock #:

11174

PressurePro 10 Wheel (Plus Trailer) Commercial System
Stock #:

11175