PressurePro Wheel Sensors (2 Pack) - Dynamic - Replacement
These are BRAND NEW sensors offered at a discount to existing PressurePro owners who are replacing old sensors. In order to qualify to purchase these discounted sensors you will be asked to enter the serial number of your PressurePro display unit during the checkout process.

Dynamic Wheel Sensors, Freshest & Newest Sensors
We purchase direct from PressurePro and carefully time purchases so sensors are warehoused less than 30 days, ensuring long battery life. We are currently shipping sensors that feature PressurePro's new, high-temperature casing that is suitable for virtually any RV, commercial and industrial application.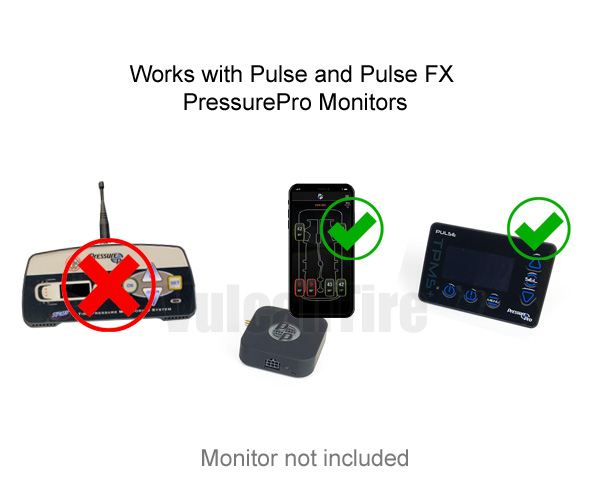 These Dynamc Sensors are compatible with PressurePro PULSE and Pulse FX systems.

Legacy system owners should purchase "Legacy" sensors.


Kit
Includes

2 Wheel Sensors (SEN-200)