Thule Tire Chains and Snow Chains

Thule tire chains are largely sold out. Konig purchased Thule's tire chain business in 2015. The same quality that went into each Thule chain, goes into each, hand-made Konig snow chain. The only difference between a Thule branded chain and a Konig branded chain is the name printed on the chain. You can find
Konig chains here: Konig Tire Chains
. All Thule and Konig brand tire chains are backed by a five year manufacturer's warranty.
Don't know what snow chain you need? Select your tire size below.
❔ Don't know your tire size?
Click here to find it.
×
Finding your Tire Size for Tire Chain Applications
If you are in need of tire chains, but unsure of your vehicle's tire size the best place to find this information is on the tire itself.
Do not rely on websites or even your vehicle's owner's manual to determine your tire size.
Modern vehicles offer many tire and wheel options so it is always best to check the tire itself for your exact tire size.
See the picture below for help on finding your tire size on your tire's sidewall.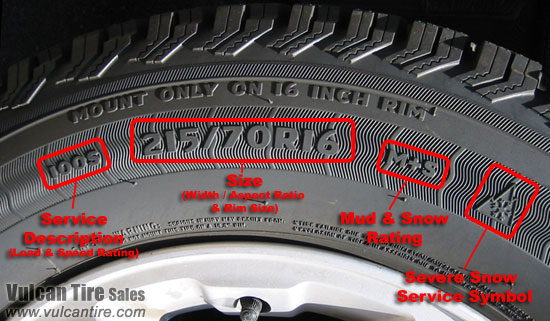 Most tire sizes are made up of three numbers. The first number is the tire "width" followed by a "/"; second, is the "aspect ratio" followed by a "R"; then finally the rim size. Most tire sizes will look like this:
215/70R16
or
P215/70R16
. The "R" in the size denotes a radial tire and the "P" indicates a passenger tire. These designations (R and P) are not used in our sizing guide. This tire size will appear as
215/70-16
in our tire size list.
Light truck tires starting with an "LT" (ie: LT235/85R16) will be listed as
LT235/85-16
.
The Thule brand is known around the world for manufacturing high quality automotive racks. The Thule product line has now expanded to include premium quality tire chains.

All Thule tire chains are hand assembled in Italy with design, durability, and fit in mind. Thule tire chains are available for your passenger car, SUV, van, or motor home. Thule offers several options for limited clearance applications, which are a great fit for many modern vehicles.

Among Thule tire chain favorites are the superior quality K-Summit, which requires zero clearance, and the record setting Easy Fit, which installs in only seconds.

All Thule chain products arrive in a durable, nylon storage bag or useful, plastic storage case.

All Thule tire chains offer a five year warranty.